What do most students look forward to during the spring semester? Spring Break! Yes, it is that time of the year when you can finally stop spending sleepless nights cramming for midterms and essays. You can drop your pen, hand in your test booklets, and hop on a plane. Where did my plane land?  My first destination was the city of Barcelona, the capital of Catalonia. Warning: Do not expect the weather to be 80 degrees here, as I had hoped for.
Catalonia is an autonomous community in the northeastern region of Spain. Since last year (October 27), Catalonia has been fighting to separate from Spain. I mentioned this because, upon my arrival in central Barcelona, I saw banners of the La Estelada flag hanging below the windows of nearly every flat. Interestingly, La Estelada is not the official flag of Catalonia, but resembles it and symbolizes Catalonia's desire for independence (check out below for pictures of the flag). There was even a protest for their independence during my stay. So keep in mind, Barcelona is very proud to be part of Catalonia and heavily influenced by it. 
One of my greatest investment in Barcelona was the 4-day Hola BCN! travel card from Transports Metropolitans de Barcelona. Why? Because the travel card includes unlimited rides on Barcelona's public transportation for 96 hours after the first use and only cost €28.50 ≈ $35.14. Most importantly: the card covers the traveling fee between the city centre and the airport. Keep in mind, a single ticket is €2.20 ≈ $2.71. So, with all the traveling and sightseeing I was going to do there, multi-day travel card would save me plenty of money (because is that not one of the top priorities in traveling?)
First, there was this amazing Chinese restaurant near Arc de Triomf, called Chen Ji. This place not only felt like home but also cooks and tastes like authentic Chinese food. For a moment, I was back home at my dinner table, eating my mom's home-cooked meals. Ahhh, home sweet home. It is super cheap and tasty! The place also accepted my bank card, so that is a thumbs up (most study abroad students understand this struggle). Honestly, what really caught my eyes were the rating of 4.2 stars and 1,806 reviews! It was the first time I had seen a restaurant with that many positive reviews. How could one resist going to such a heavenly place? Plus, I only exist to consume large amounts of Chinese food.
DAY 1
First day away from school and stress, where do I go? To the Arco de Triunfo de Barcelona, also known as Arc de Triomf. Well, truth to be told, I also lived right around the corner from it, so… it was convenient. The Arc de Triomf is a place you can go to at any time of the day, whether sun rays are beaming or raindrops are falling. It is filled with locals, tourists, and street performers. On my first night, I passed by a group of friends, dancing among each other. A carefree and joyous night, filled my ears with the sound of laughter and music.
The next stop, Font Màgica de Montjuïc, also known as the Magic Fountain. Honestly, it looks beautiful from afar but even more breathtaking up close. It is quite a distant from Pl. Espanya train station, but adjacent to the other sites in Montjuïc. The fountain led to the Museu Nacional d'Art de Catalunya aka National Art Museum of Catalonia. When I first saw it, all I could focus on were the millions of staircases leading up to it. Oh, no! Luckily, there are escalators going up to the museum from the sides. Coincidentally, I also went on Saturday after 3PM, which meant free entry. Oh how much I love free stuff.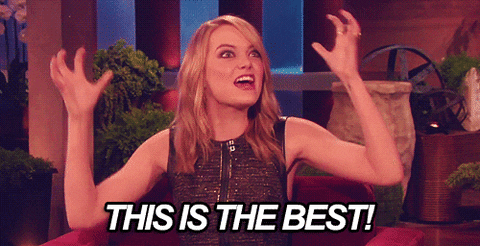 The museum is filled with Renaissance, Baroque and Modern Art. Keep in mind, there is an overwhelming collection of Romanesque church painting. Therefore, there were paintings and sculptures of Jesus found in every corner of the room. I was hunting for something else, in particular, that day. Searching and searching, I found the single Picasso painting in there, The Women in Hat and Fur Collar. It is a painting of Picasso's lover Marie-Thérèse Walter. I know, going all the way across town for a Picasso painting sounds absurd. But, worth it. There was also a Dali painting if that makes it any better?
Afterward, I headed over to the Castell de Montjuïc or in English, Montjuïc Castle. The castle is an old military fortress on the top of Montjuïc that symbolizes the city's struggles throughout history and in multiple battles. Instead of heading into the castle (like most tourist) I just walked around the castle and got lost in the parks surrounding it. You can always get an amazing view of the ocean from the back of the castle. As I walked further and further into the woods, I heard music and the sound of a gathering. Turns out, at the back of the castle, there is a little hidden jewel called La Caseta del Migdia. An outdoor seating restaurant that gave the perfect view of the mountain and provided a nice little resting point after all the waking. I eventually ended up back at the castle and taking the Montjuïc Cable Car down to the Funicular de Montjuïc train station. The cable car gave a 360° view that was beautiful and serene. If I could, I would have been perfectly content sitting in that car, going up and down, over and over again. Mind that I am terrified of heights.  
Day 2
Alrighty mate, where are we headed on Day Two?
What better way to start the day than hiking to the Carmel Hill, where you can find the Park Güell. The public park is designed by the famous Antoni Gaudi. Well, I guess it is time for me to tell you who is Gaudi and why he is so important to Barcelona? According to Wikipedia, Antoni is the best-known practitioner of Catalan Modernism, "an art and literature movement associated with the search for a new entitlement of Catalan culture". His works are unique and can be located all over Barcelona. He introduced a new type of mosaic called trencadis, which cements together broken chinaware and tile shards. Where else to start the Gaudi tour than beginning with Park Güell. The perfect place to be for views, fresh air and photoshoots! Keep on the lookout for the post following this one, which will bring you to Gaudi's greatest work.
Taking a break from Gaudi, I indulged myself in something sweet and tasty, the Picasso Museum. First, I had to feed my growling stomach. I am always in the mood for Asian cuisine, therefore UDON Born was the perfect place. The restaurant had udon, soba, ramen, rice, and gyoza. It even offered Arizona Ice Tea, which apparently is not as popular in Europe as it is in America. Honestly, at that moment, there could not have been a more perfect pair.  Unfortunately, I am unable to produce or present any picture from the Picasso Museum because no photography was allowed. However, my friend (shoutout to Stephanie M.) did manage to capture a stunning picture of me in the courtyard.
Since I was already in the neighborhood, I wandered around the Gothic Quarter. This neighborhood used to be a Roman village, filled with narrow streets. So be extra extra careful, my readers. You can easily get lost in the maze. However, the area is filled with alluring Cathedral and remnants of the past. I went to:
Catedral de Barcelona (Barcelona Cathedral)
Pont Gòtic
Església de Sant Felip Neri (Church of Saint Philip Neri)
Arxiu Diocesà de Barcelona (Archdiocese of Barcelona)
Acueducto Romano
Basílica de Santa Maria del Pi (Basilica of Santa Maria del Pi)
After sightseeing, I stopped by Gelats Dino, a chain gelato store in Spain (but also can be found in Morocco, and Belgium). Nothing like indulging in some cold sweets while walking down the La Rumbla, a famous and clamorous boulevard filled with street venue and pedestrians. It leads straight to the Columbus Monument, Port Authority and Maremagnum (if you're hoping to do some shopping while surrounded by water). This is not the end of my trip, the final part will be in a separate blog post! Yes, it is that good that it needs a whole post to itself. So if you're interested in finding out what happened on the very last day and the adventure I had, click this!