It is 3:13 A.M. I have spent the last 12 hours with my "friend". You may be wondering, "why the quotation mark?" Well, we have been "friends" for two years. We have not once hung out one on one. I know, crazy. In addition, we have spent these past two years strictly hooking up. Especially the past three months, we have hooked up nearly every weekend. Today is the first time, and nearly every second I tried to tell myself it wasn't a date. IT WAS NOT A DATE. IT WAS JUST TWO FRIENDS HANGING OUT. I truly did enjoy the fact that we turned out to have abundant of interest in common. Where did we go? Well, I guess this sort of a travel blog of my hometown.
Our first stop was the Science Museum aka The New York Hall of Science. I believe the last time I visited the museum was in middle school. The museum was definitely 100x more fun as a middle schooler than as a fresh-out-of-college adult. The museum covers mainly about the Earth. However, my favorite section was unsurprisingly the math section. The area utilized our day-to-day objects to show how light, angles, and perspective plays a large role in what we see. From colors, to reflection, then to refraction. There is also a really shitty mirror exhibition, but hey, nothing screams an ideal place for high schoolers to be stupid than a dull mirror hallway.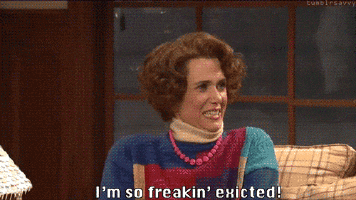 Next on our journey was a well-known restaurant located in the heart of Flushing, Queens, called 西安名吃 Xi'an Famous Foods. Xi'an is a city located in northwestern region of China, which is also the first capital of China. This restaurant began in a 200 sq.ft basement stall in the broken down Golden Shopping Mall. It has scrumptious hand-ripped noodles, and homemade Chinese style "burgers". The food is affordable, ranging from $8-$15. The portion may seem small but it is filling because the noodles are thick. I would highly recommend this place if you or your friends like spicy food. Nearly everything on the menu could be spicy.
We took a pit stop at the billiards place. If anyone knows me, and I mean beyond just a couple of nights at the bars, then they would know that I love billiards more than any sports. Am I better than your average Jane Doe? Of course. We spent nearly three hours playing billiard. It is hard to find someone who can keep up. Promise me one thing readers: Don't tell him, but I am better than him. Before moving to our final destination, I brought him to the Rocks. The Rock is in Fort Totten and has always been my safe haven. It is a place away from the city, with the view of the Throgs Neck Bridge and the wind kissing my cheeks. Either way, it is nice to show a piece of myself to someone because I have been longing to open up and reveal myself to one person, in particular (and yes, it is not this person). I guess that is my downfall from here.
We ended the night at the most magical place for a growling tummy: Queens Night Market. So here we are back in Flushing since the night market is actually next to the Science Museum. The market is filled with vendors from the local restaurants all over. This is the epitome of cultural diversity of infusion. This is the place of my home, where there is cheap eats, good food, small business owners, and people from all types of background.
By the end of this blog I realized, this day was just like any other ordinary day that I would have spent with my friends. This day is not special, it seemed couple like, but it is not a date. This is a moment for me to really get to know my friend. There may be more to it, but then again, there might not be. We shall see.